Collaborations offer a beautiful fusion of aesthetics and functionality, as we combine our expertise in crafting high-quality ceramic pieces with the distinct design elements and visions of our collaborators. These partnerships challenge us to push boundaries, experiment with novel techniques, and explore innovative concepts that we might not have explored on our own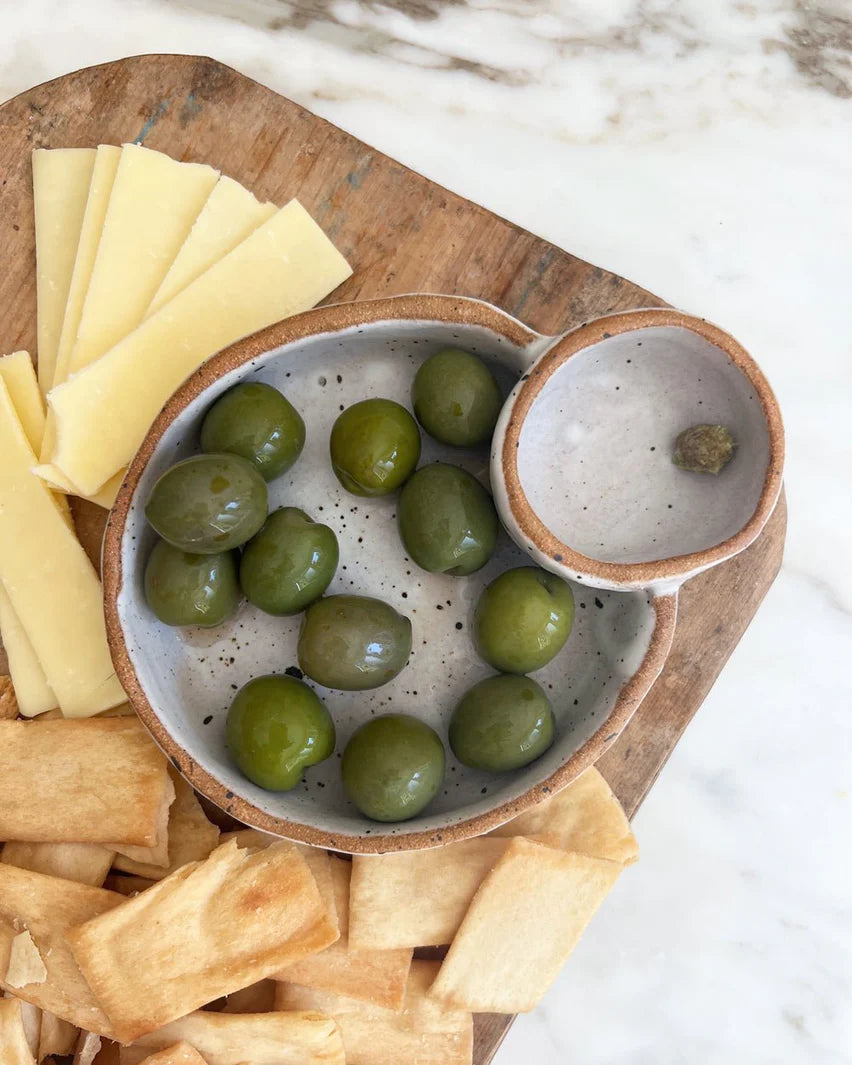 CUPCAKES & CASHMERE
This limited-edition ceramic olive dish was custom made specially for Cupcake & Cashmere with a big section for olives and a smaller bowl for pits.
SHOP NOW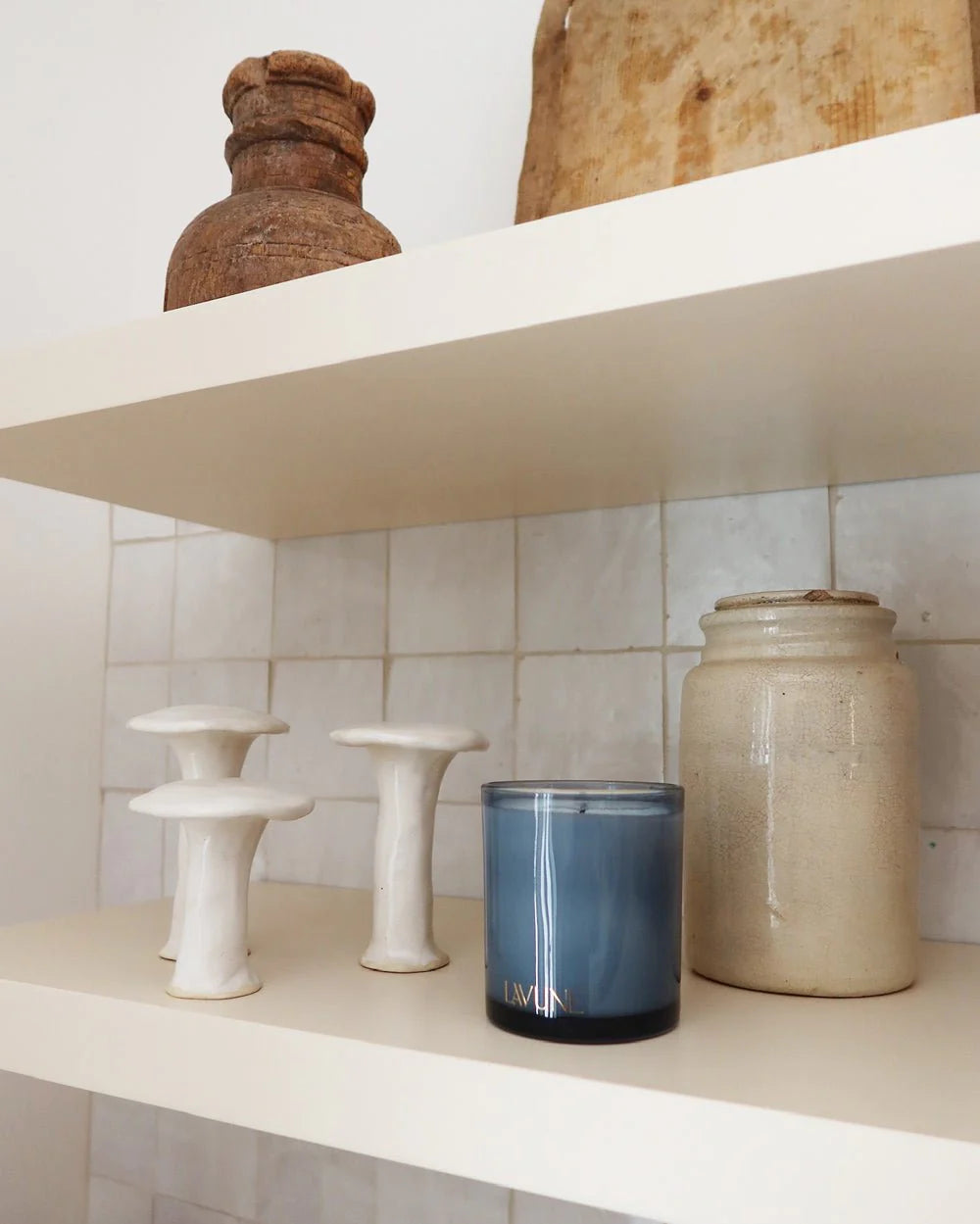 CUPCAKES & CASHMERE
This delightful limited-edition set of ceramic forest mushrooms was custom made specially for Cupcake & Cashmere to add some folklore-inspired magic to your kitchen. All ceramics are handmade and will vary slightly in both size and shape.
SHOP NOW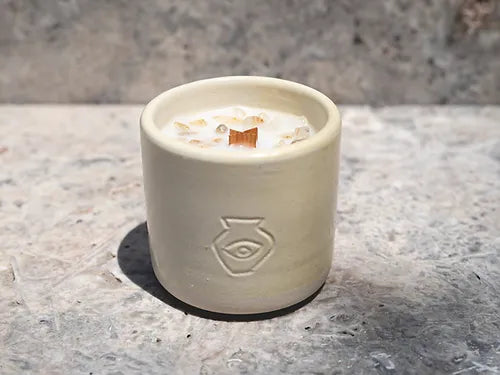 SHOP AKOUO
Ceramic Candle Vessel Filled with 5oz of Signature Akouo Scent 
Top: Mandarin, Lemon, Clove
Middle: Patchouli, Bergamot
Bottom: White Tea, Amber 
Topped with Golden Healer Crystal Chips
SHOP NOW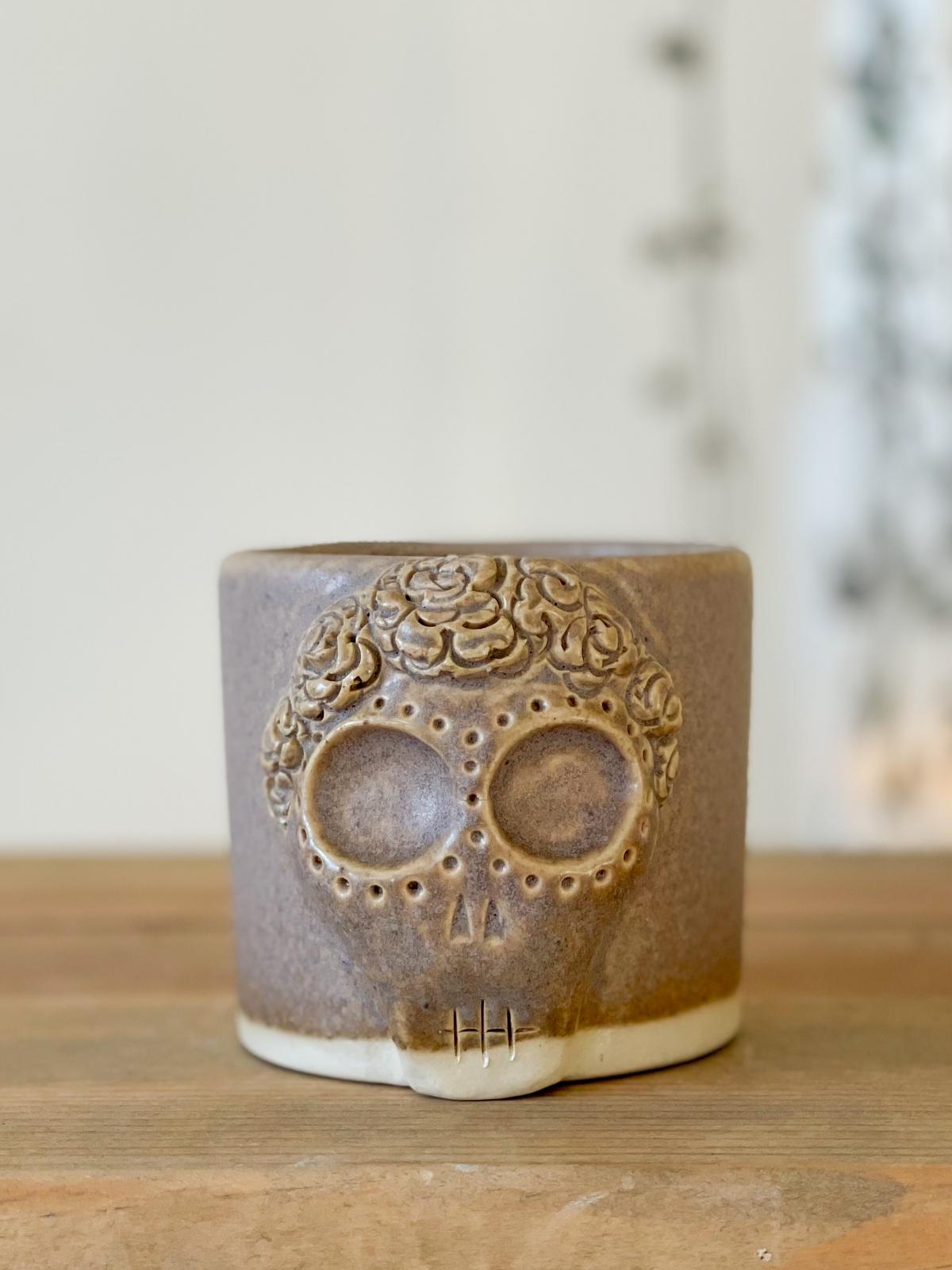 SHOP AKOUO
Día de Muertos Collab 💀

Intentional Candles to call in your Ancestors with
✨ 11 Amethyst
✨ 22 Smoky Quartz

Upon light, you'll create a pure source + path for your loved ones to visit.

Olfactory Notes
Top: Violet, Bergamot, Aloe
Middle: Oak, Patchouli, Saffron
Bottom: Palo Santo, Smoke, Vanilla
SHOP NOW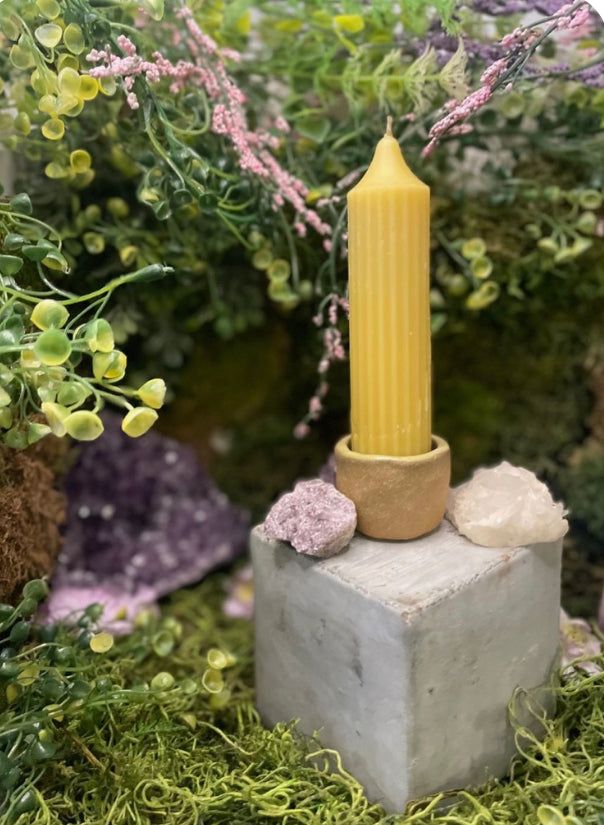 KALIMA CANDLES
High Temperature Ceramic Candle Holders~ hand-sculpted
These holders are multi-purpose and can be reused as a ramekin, salt & pepper holder, or even a shot glass!
SHOP NOW
Interested in collaborating ?
Send us a message telling us your idea and lets work it together!
CONTACT US